Rivendell Associates is a boutique agency specializing in services to the Building Materials, Construction, Real Estate, Healthcare, Financial Instiutions and Capital Markets segments. Located in sensational Sarasota, FL, we aim to impress our clients day in and day out. Our persistence partnered with a talent acquisition process that yields top producing results is why our clients appreciate us.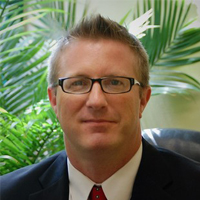 Lance Linander
Principal
Lance spent most of his life in Minnesota before relocating for the warm breezes off the Gulf Coast of Florida. Lance has utilized a successful career in real estate and construction by leveraging and expanding on his network. With an MBA in marketing, a tireless work ethic, and a powerful network, Lance has become an industry expert and is driving the bottom line for companies big and small.
Lara Linander
Principal
Lara is the President and Owner of Rivendell Associates and responsible for oversight of the agency strategy, administrative tasks, research and recruiting.
Lara was born in the island nation Sri Lanka (formerly Ceylon). She moved to the states when she was a little girl, already having been schooled in English- given the British and Dutch influence in Sri Lanka, and she is bi-lingual with Sinhalese skills as well. Although nursing was her study of choice, Lara ventured into hospitality and eventually owned her own Sri Lankan restaurant in Colorado Springs, CO. After relocating to Florida, her and Lance decided to open up a recruiting agency and Lara has been busy dotting the I's and crossing the T's ever since. Her and Lance share twin boys who make sure to keep them busy.